Bone Guitar Saddle – Fits Many Alvarez® Artist Series with Pickup
$19.00
Length: 72 mm
Thickness: 3.2 mm
Height: 8 mm
Radius: 16 inches
Compensation: B with Slanted Bass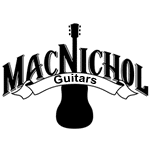 Description
Are you looking for an Alvarez guitar saddle? Our low height (8 mm) bone guitar saddle will fit many Alvarez Artist Series models with undersaddle pickup, including popular models such as the dreadnought models AD30CE and AD60CE, the OM with cutaway AF30CE model, the grand auditorium with cutaway AG60CE, the jumbo with cutaway AJ80CE, and other models. This saddle will also fit many models from the Alvarez Regent Series. Please measure your current saddle first and compare to the specs listed here.
Additionally, our bone saddle uses B with slanted bass compensation for precise intonation. The 16 inch radius matches many Alvarez fretboards and assists playability.
Bone produces a full, rich tone that many people prefer. Also, bone works well to transmit a signal to undersaddle pickups, although you must ensure that the saddle bottom is flat and makes good contact with the pickup ribbon.
Wondering which saddle you need for your guitar? Please contact us for more information.
Please note that each guitar is slightly different and your bone saddle may need adjustments to the height, length, or thickness to match your factory Alvarez guitar saddle. You can do with the included sandpaper. Please contact us with any questions regarding fitting your saddle, action height, intonation, or any other aspect. If you are not entirely satisfied, let us know and we'll either provide a replacement or a refund.
Brand
MacNichol Guitars
MacNichol Guitars provides high quality bone saddles that last a long time and produce excellent tone. Inexpensive, low quality bone saddles are often overly porous and whitened with harsh chemicals, resulting in weak bone that does not last and produces poor tone. We help you find the right saddle – length, height, thickness, radius, and compensation – for your specific guitar. Once you receive the saddle, contact our 
free expert support
 with any questions on installation. Not entirely satisfied? We will send a free replacement or full refund.